SO HERE WE ARE
September 23-25 @ 7pm
Tickets: $25 and $20 concession
Bookings: www.trybooking.com/BTTRE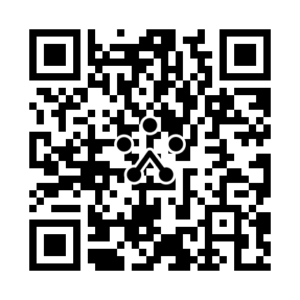 SO HERE WE ARE
by Luke Norris
Directed by Ross McGregor
Frankie's dead. And no-one's quite sure why.
A showcase that allows a three-dimensional look into how young people directly affect each other, and an insight into their primary assumptions that lead them to make decisions as to what life is and should be and how to deal with it.
But wait. A bonus. Laughter. Laugher can align with courage. We are given that freedom and choice.
In the worst of circumstances, our young people find jokes, some of them are terrible, even awful, but we need to laugh at times to cover grief. Even when a loved one leaves us of their own accord.
This play could have been written specifically for the actors you will see on our stage. That's both clever writing and clever acting.
Our theatre is small but our heart is big. We will enjoy your company and we believe that you will wish to further delve into how we humans come to the, sometimes, difficult decisions that we can reach. We had to come to understand the motivations of all the people in our play before we could present them to you. Perhaps you would like to talk about it afterwards?
ONE PUNCH WONDER
Written and directed by Amanda Crewes
October 7 @ 6pm
Tickets: $50 
Bookings: www.trybooking.com/BTTKX
ONE PUNCH WONDER
Actors' Hub Studios Production
6 pm  October 7th, 2021
How much damage does one punch really do?
Moving from a pub-side view of the confronting world of mateship, booze and violence to experiencing loss through the eyes of the grief-stricken, One Punch Wonder pulls up the page, and puts the culture of toxic masculinity under a microscope. Looking into the coward's punch from all angles, it asks us: "How are we raising our boys?"
While touring our Western Australian communities in June, the cast of One Punch Wonder realised how desperate Australia is to openly talk about the cultural pressures of masculinity and the mental health of our men.
We are now more passionate than ever to keep that conversation going and to bring with it more conversations on the health and safety of our women and children. So we have decided to open up a performance of One Punch Wonder for the Perth community to join the conversation.
We are fundraising to help our fellow graduates follow in our tracks and make the move to Melbourne and Sydney. We are dedicating 100% of the proceeds of this performance to the Actors' Hub Graduates of 2020 to finance their show Is There Anybody Out There? getting to the Sydney and Melbourne Fringe Festivals.
Originally performed as part of this year's Perth Fringe Festival, Is There Anybody Out There? is the final chapter of The Blind Eye Trilogy –  which began with One Punch Wonder.
KEEPING OUR PATRONS SAFE
The Actors' Hub takes the safety of its patrons, staff and students very seriously.
Seating will be arranged in line with government guidelines and physical-distancing requirements and where necessary, we reserve the right to adjust seating selections to ensure compliance with these conditions. For these reasons, we encourage you to book online.
The Western Australian Government introduced mandatory contact registers at relevant businesses and venues from 5 December 2020. Maintaining a contact register is an extra safety measure and one of the most effective ways to control the spread of COVID-19.
The Actors' Hub recommends patrons download the free SAFE WA app which has been endorsed by the Department of Health before attending a show. By using the app you will be able to scan our unique QR code.
The use of SafeWA is encouraged however not mandatory, therefore The Actors' Hub will also be maintaining a physical register. Patrons, staff, volunteers and contractors will be required to record their name, telephone number, date and arrival time. This information will be kept for 28 days. Learn more at WA.gov.au